Hello #manjafamily! Over the MCO period, we have been fortunate enough to be featured by two online platforms. Being featured by external parties is incredibly valuable for a young brand such as ours and we are extremely grateful for these opportunities. Thank you so much to Makchic and Ourshop.
We initially collaborated with Makchic by supporting one of their charitable efforts to help mothers in need during this difficult MCO period. For the uninitiated, Makchic is a Malaysian-based online parenting site for urban mothers and fathers.
Subsequently, Makchic invited one of our co-founders (Boss Mami) to join a group of inspirational mothers (who are also successful entrepreneurs) to share their experiences of navigating their businesses through the choppy waters that is the MCO. Our very own Boss Mami shared about The Manja Company's efforts to draw on the support of our followers and customers to help the members of society that are most in need.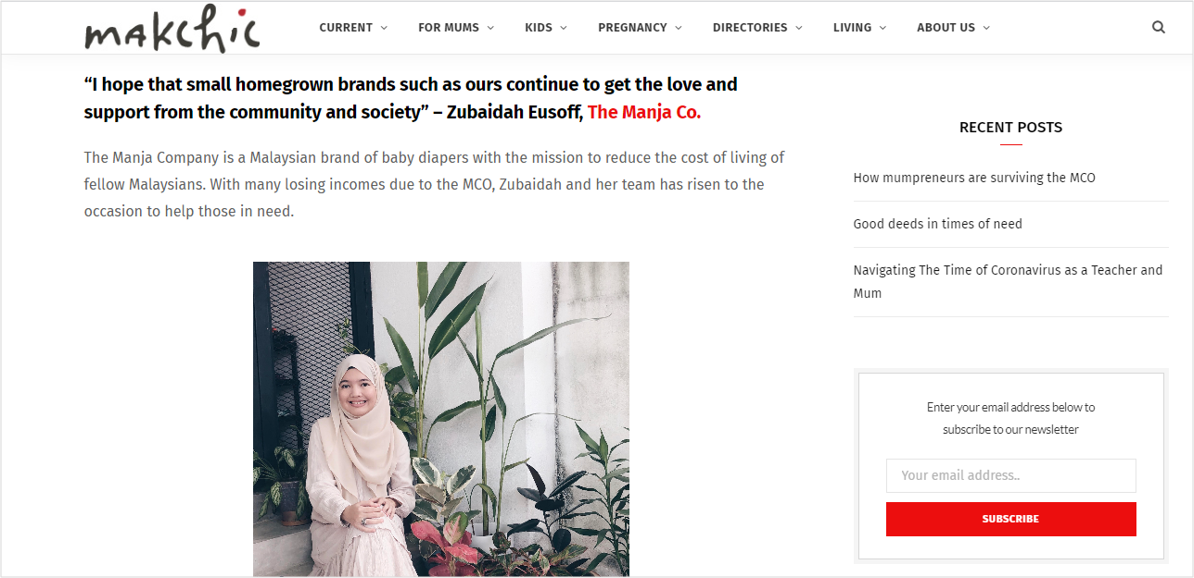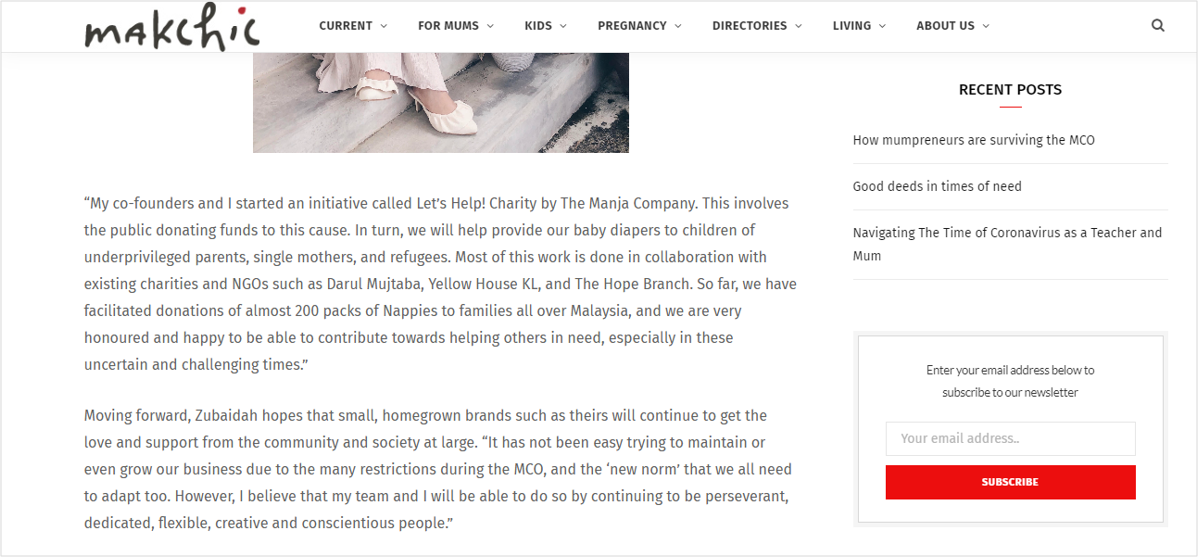 Check out the full article on Makchic here: https://www.makchic.com/how-mumpreneurs-are-surviving-the-mco/
Additionally, we were also extremely lucky to be featured by Ourshop (AirAsia's e-commerce platform). We were one of the earlier batch of brands to join Ourshop and The Manja Company was the first diaper brand to get on board.
In the feature article, our Boss Mami shares our story of starting up with the mission to make a difference in the lives of everyday Malaysians, all from her personal perspective. This feature article is special amongst our other features in that it has both an English and Malay language version.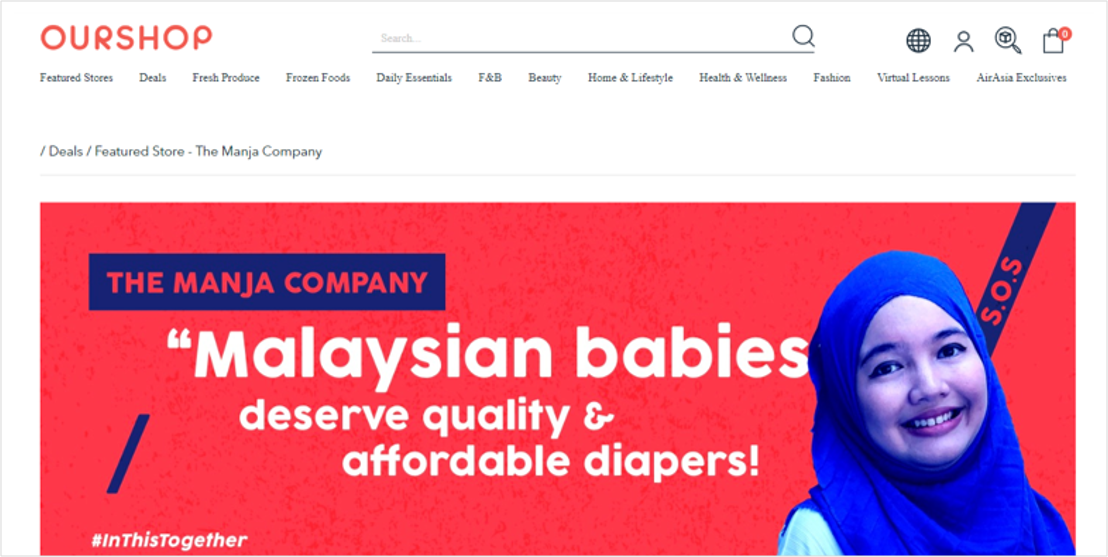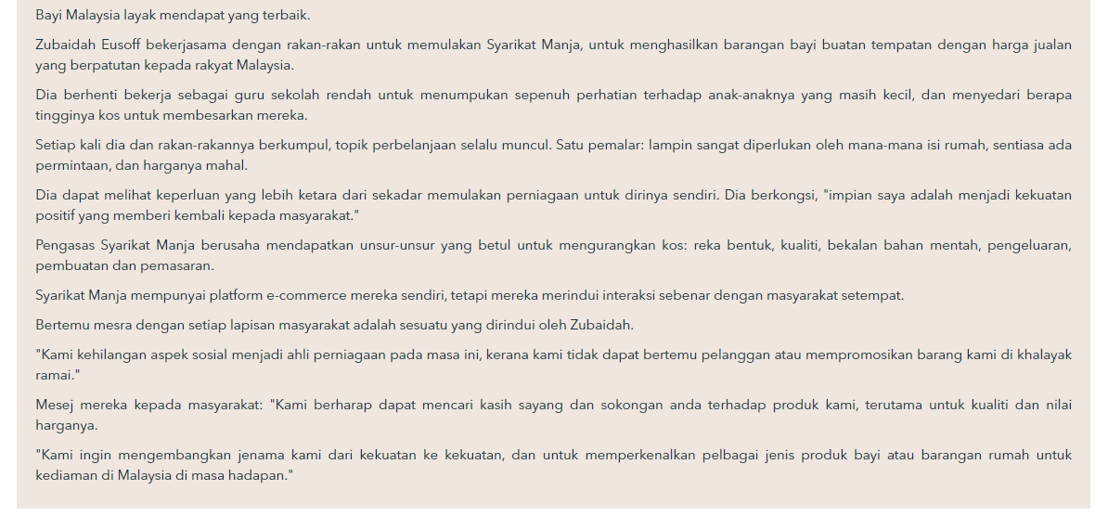 Read the full article on Ourshop here: https://www.ourshop.com/en/MYR/campaign/story14
Alternative links:
Ourshop Feature page 1 of 3 (Header)
Ourshop Feature page 2 of 3 (English text)
Ourshop Feature page 3 of 3 (Teks Bahasa Malaysia)
Thanks so much Ourshop! Many thanks Makchic! We look forward to many more collaborations in the coming months!
Yours truly,
#manjacrew