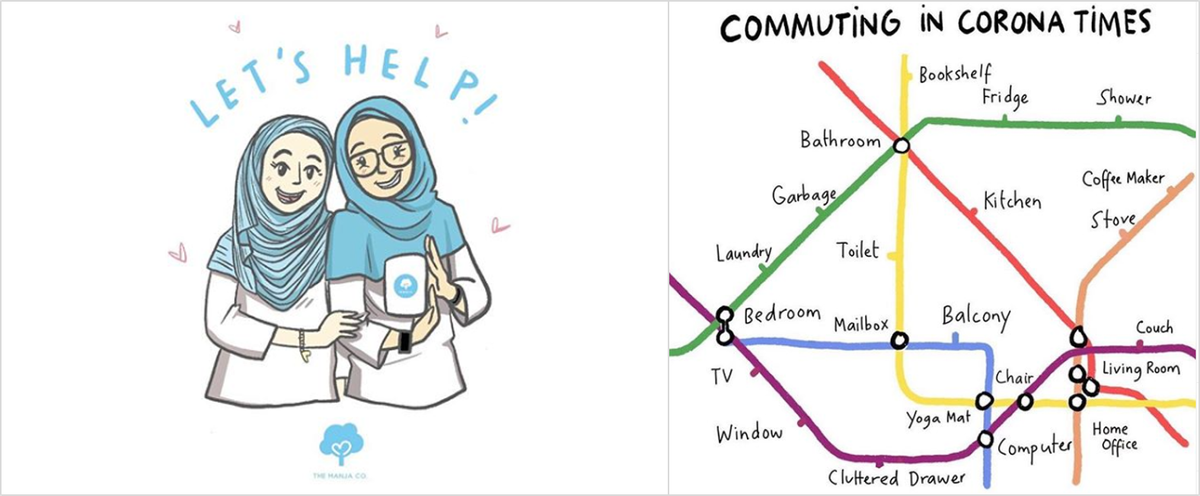 Hello #manjafamily! We have been pretty occupied with many things and adapting to the many changes that took place during the MCO, as well as it being the month of Ramadhan and subsequently, Hari Raya Aidilfitri. So, here is a belated blog update from us.
About a few weeks into the MCO period, we initiated the Let's Help! Charity Drive. We managed to collect generous donations from the public, which was then used to help provide baby diapers (our Nappies) to underprivileged parents, refugees, and those in need via notable charity homes and NGOs such as Yellow House KL, Darul Mujtaba, Yayasan Chow Kit, and the Hopebranch. Apart from that, we also helped out many families all over Malaysia through personal donations by a few individuals. About 200 packs of diapers were distributed in total.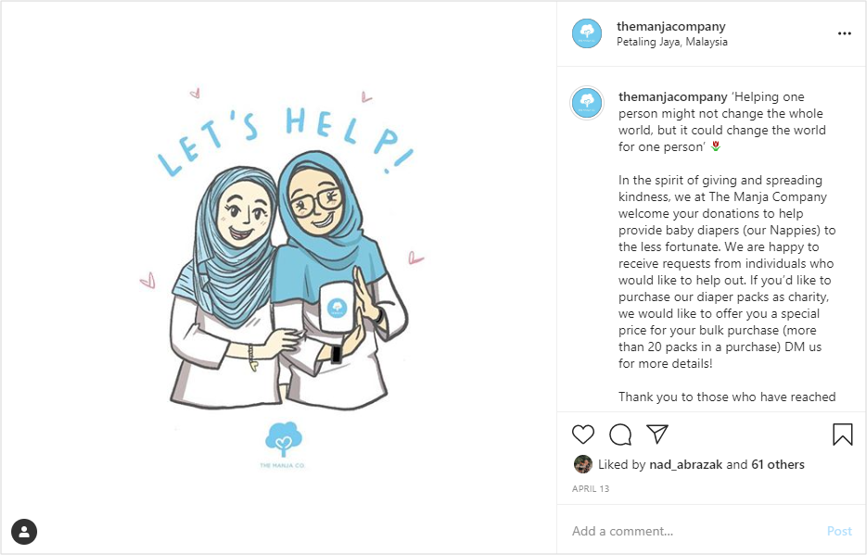 We feel very humbled and honoured to be part of this effort to help others. Every little bit helped. Especially during this time of Corona, where we need to adapt to the 'new norm' of washing hands frequently, wearing masks, using hand sanitizers and practising social distancing. These are imperative measures to protect ourselves, and to enable us to continue living our lives safely.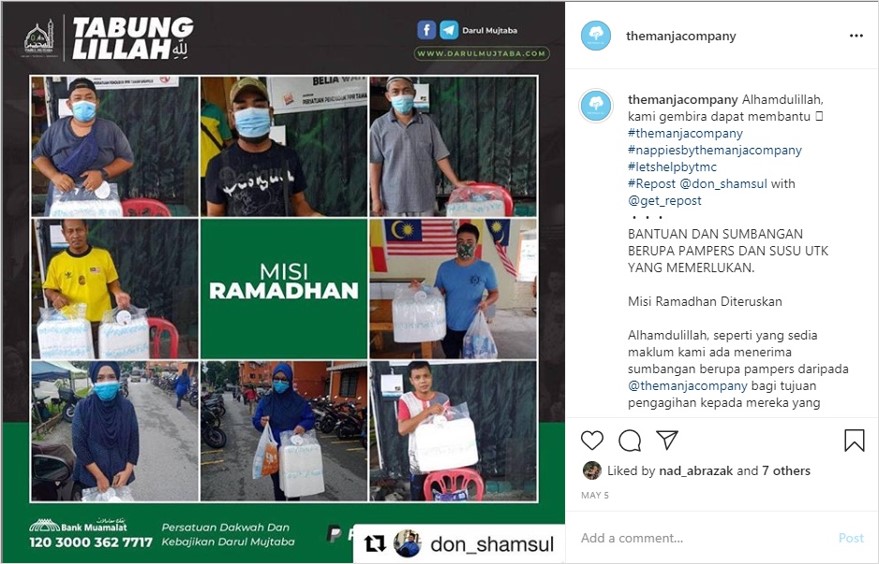 While it breaks our hearts to see people from all walks of life around the globe struggling to continue their livelihood, and parents needing all the help they can get to provide the essentials for their children, we do feel rather happy that we could contribute in our own little way to lift a bit of their burden.
To everyone who was so kind and generous to donate, and those who were supportive and helped spread the word about our little endeavour, we would like to say a huge thank you from the bottom of our hearts!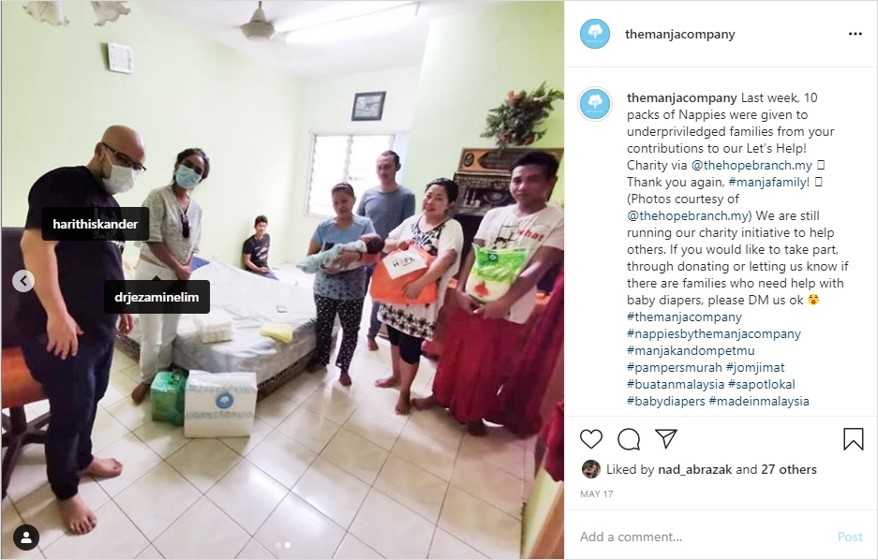 Kindness goes a long way, especially in these challenging times we are in right now, and we are so glad that we could be part of what essentially makes up humanity - caring for others and doing the best we can to support and love one another.
If you would like to help out as well, kindly email us at themanjacompany@gmail.com or send us a DM over on Instagram! Until the next update, do take care.
Yours truly,
#manjacrew