Greetings #manjafamily! To make our first year anniversary even more special, we are honoured to have been interviewed by Sterrific and also by Faces of SEA SMEs. Yes, TWO interviews back-to-back at once Thank you to both Aiman and Hershel for the opportunities given! We had a lot of fun being part of these interviews and are happy to be able to share our story with a wider audience.
First was the interview with Sterrific. To have a read, please visit their blog via this link:
https://www.sterrific.com.my/blog/exclusive-interview-manja-co
Here we shared with Aiman our story over coffee.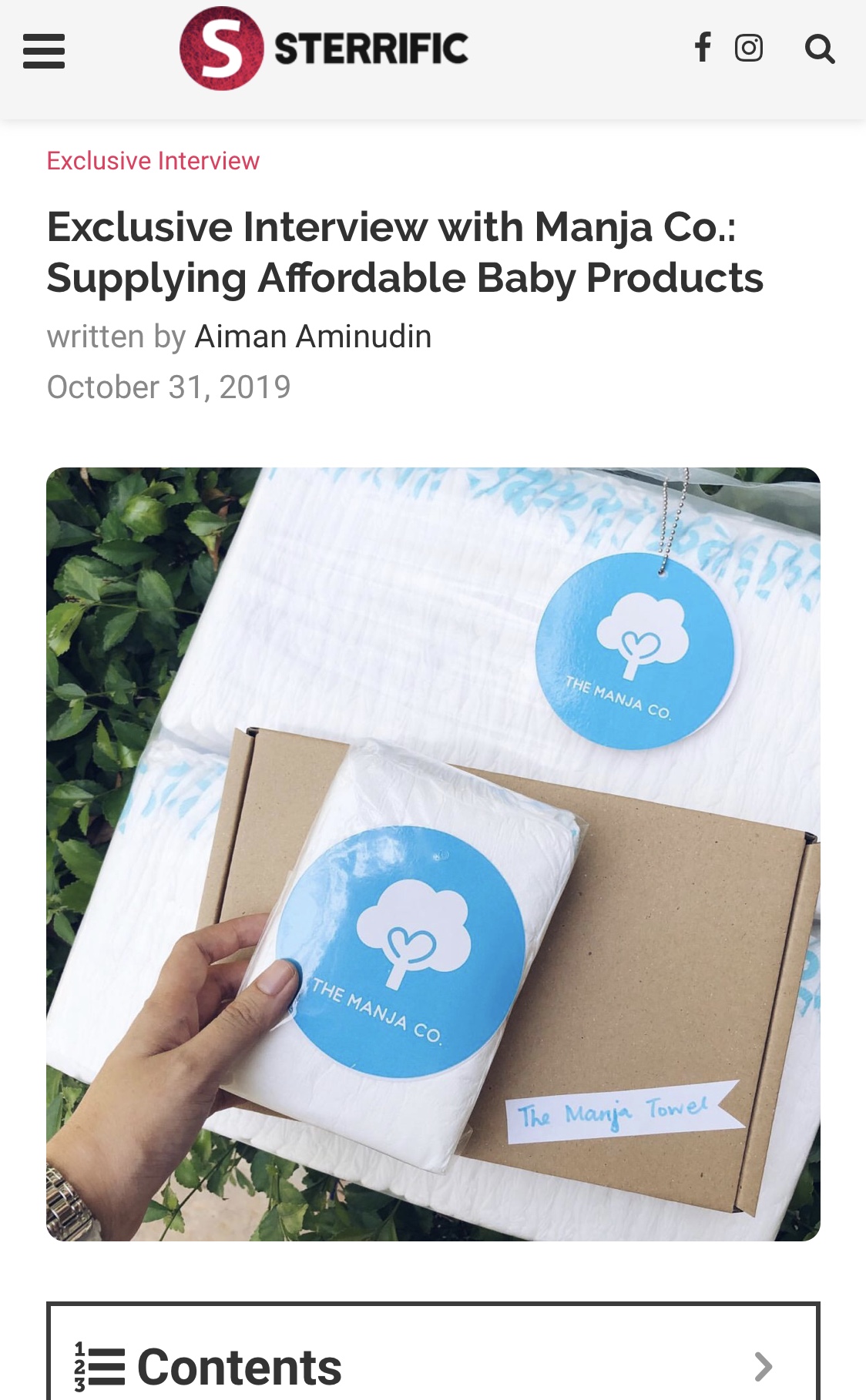 Next, our co-founder Zubaidah (a.k.a. Boss Mami) did an interview with the Faces of Sea SMEs, a project aiming to 'value and support SMEs all over ASEAN through spreading stories of business owners and entrepreneurs, to inspire other business enthusiasts in finding their own success'.
There is also a video of our entrepreneurial journey thus far, narrated by Boss Mami.
You can read the interview and watch the video here:
https://facesofsme.com/these-malaysian-entrepreneurs-made-a-solution-to-expensive-baby-needs/
The video is also available for viewing on Facebook:
https://www.facebook.com/facesbehindaseansmes/videos/551344568974915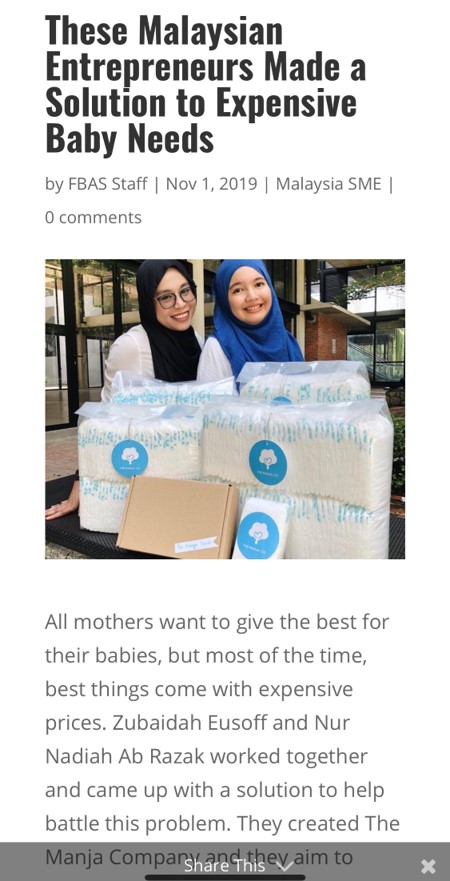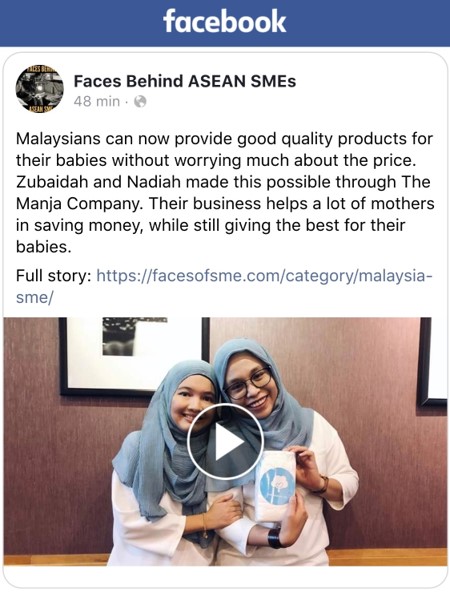 It has been an eye-opening experience for our Founders, and hopefully The Manja Company story will help to inspire others to believe in their entrepreneurial dreams and start their own businesses.
~ #manjacrew