Our Mission
The Manja Company was established to
"Manjakan dompetmu!"
by sourcing high quality products at fair prices for you, our beloved community.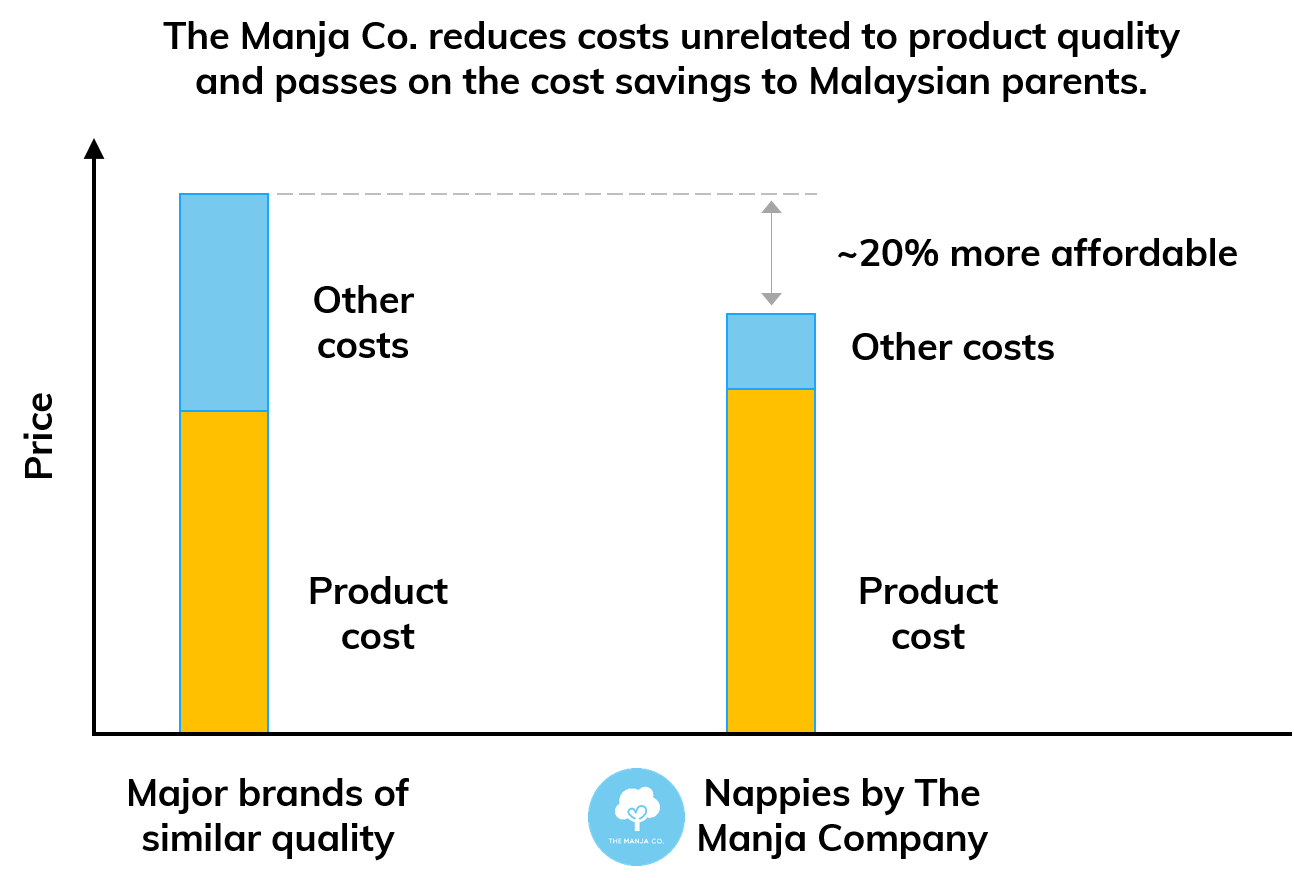 High Quality Products
High quality standards
We do extensive research and due diligence before selecting our manufacturing partners.
This is to ensure that our products are of a high quality that the majority of consumers would be happy with.
Consistent quality
We are committed to maintaining our high quality standards through rigorous testing of each production batch.
We promise to never fall to the temptation of sacrificing product quality for short-term profits!
Fair Prices
Direct-to-Consumer to reduce supply chain costs
We have cut out all the middlemen and unnecessary layers in the supply chain to minimise the costs of getting our quality products from the factory to you.
Traditional retailers typically factor all those costs into the final retail price.
Passing on the cost savings to consumers
We then pass on these supply chain cost savings to you in the form of lower prices. Quality products for fairer prices compared to traditional retailers.
Let us #manjakandompetmu.
Community-Driven
Closer relationship
At The Manja Company, we strive to have a closer relationship with our community of consumers compared to traditional brands and retailers.
Based on our engagement with you, we source on your behalf for products that you need most in your daily life.
Word of mouth marketing
Marketing is one of the largest costs for traditional brands. This cost gets incorporated into retail prices and YOU end up paying for it.
We depend on word of mouth to minimise our marketing costs. Tell all your family and friends about us to enjoy lower prices!